Skills and Experience
With 25 years of mold making experience, Bill Christensen founded the business in the year 2000. Since then, the company has grown in facilities and capabilities, and today uses one of the largest mills in the United States to produce high precision plugs, masters, and molds for a variety of markets demanding large scale composite structures.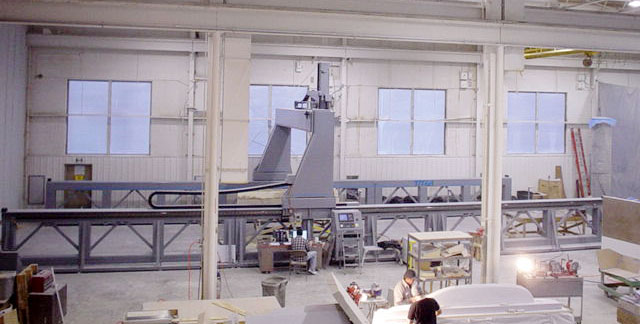 Cutting-edge Technology
With the addition of the CNC Auto-Motion Titan SX60 5-Axis Gantry Mill in 2007, CFT is now capable of machining tooling with dimensions of 720 inches in the x-axis, 216 inches in the y-axis, and 120 inches in the z-axis. The combination of this leading edge technology with the craftsmanship developed with over 25 years of mold building experience, has shaped the definition for the high quality tools Christensen has become known for.
We're Proud to Call Michigan Home
Located in Holland Michigan, Christensen has a stable base of highly-trained craftsmen, and for their marine customers, a close proximity to inland lakes and Lake Michigan for convenient prototype hull testing.